Condominium Recanto Zumbi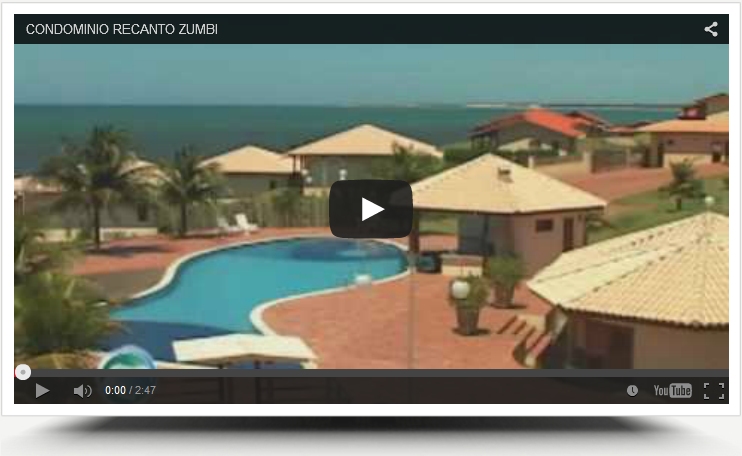 History of Recanto Zumbi is like a fairy tale. In 2001, area from north of Natal was more or less unknown, at least for tourists. Then came the Portuguese Miguel Dantas, founder of condominiums. He sought for a beautiful place, at no more from one hour from Natal, with beautiful and pristine beaches that could fit into a tourist resort. Then he landed on Zumbi, where nature and the beaches are beautiful and wild and an amazing sea view.
Recanto Zumbi is 5 ° 19 'south of the equator, about 50 km north of Natal in the state of Rio Grande de Norte, in Brazil.
The resort is one of the most beautiful in the area and consists of 40 apartments spread over five blocks of two floors, and 28 bungalows.
The resort has a pool of about 30 meters, with separate children section, pool bar (wetbar) and a restaurant next to the beach.
This is a paradise for those who want a quiet and relaxing holiday. Here you have miles of beaches almost to yourself and there is no sellers in sight.
Here in the countryside in Brazil, you want find any stress. The focus is on health, nature, peace and quiet, in a facility where there is great emphasis on the large green common areas. The area has one of the world's best climate. The temperature is constantly between 26-30 degrees in both air and sea.
The air is known to be the cleanest in the world and are therfore very beneficial for asthmatics and allergy sufferers. (Only Antarctic is measured with cleaner air by NASA) It is the constant wind from the Atlantic ocean who does this. The wind is also helping to keep the temperature at a pleasant level along the coast.
The constant wind makes the area very suitable for wind activities on the sea, as wind surfing and kiting. Surfing is very popular with the locals, and there are many suitable beaches for this along the coast of Rio Grande Do Norte.
There is whireless Internet acces at the resort, playyard for children, billiard and table tennis, and international TV channels.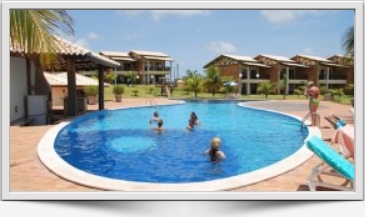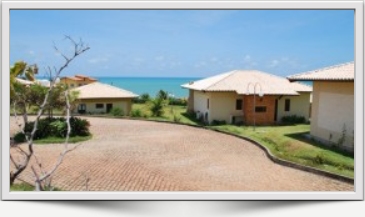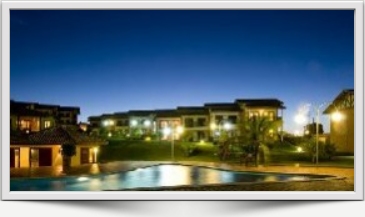 To ensure that all guests have a pleasant stay, we encourage everyone to read the rules of Recanto Zumbi. Pay attention to your neighbors, you're not alone. Have a great stay.
Namaste Praia de Zumbi Restaurant
Between the Resort and the beach there is a restaurant, called "Namaste Praia de Zumbi", operated by external actors. The Norwegian owners, also owners in Recanto Zumbi. The restaurant Namaste Praia de Zumbi is open all year and serves breakfast, lunch and dinner of good quality at low prices. For example, you get a plate for 20-25 BRL. In low season, it may be wise to notify for your breakfast a day in advance.
Namaste Praia de Zumbi is mainly used by guests at Recanto Zumbi and nearby others resorts, but also, casual passers have their eyes on this new restaurant in the area. The restaurant also serves the pool bar at Recanto Zumbi in high season, and the chefs can be hired to common barbecue party by the pool. It is also possible to order food to get this delivered to your door at the desired time. Payments are made in cash.